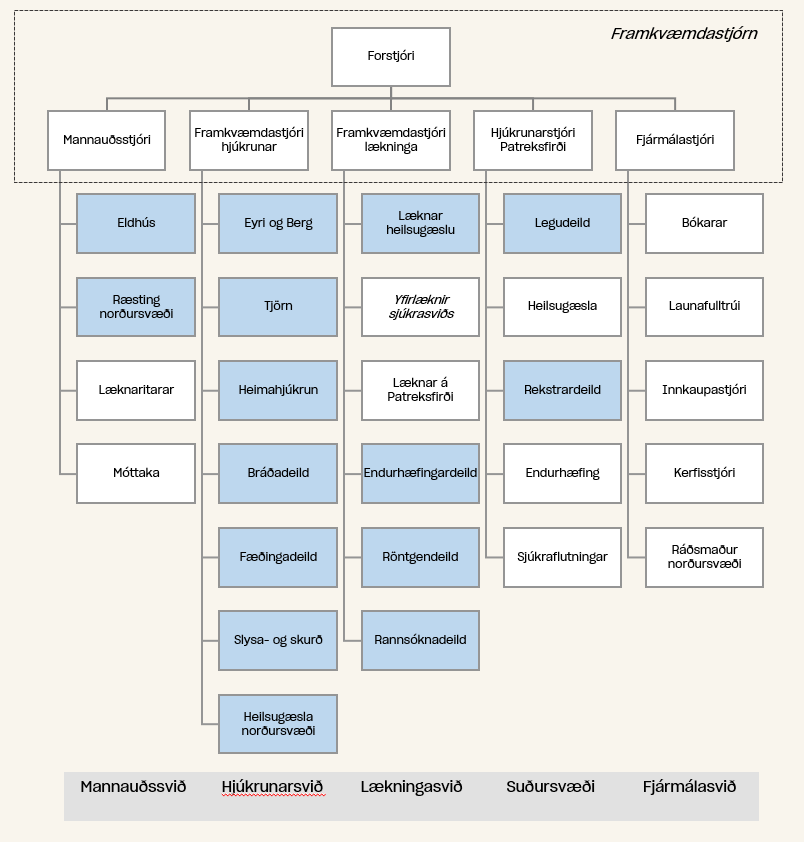 Executive Board
The executive board advises the CEO, and the CEO must make important decisions about the organization's services and operations under the management. The Vestfjörður Health Center has an executive board of six people. The executive board meets every Tuesday at 13:00.
Executive Board from 1 September 2022:
Gylfi Ólafsson CEO
Súsanna Ástvaldsdóttir medical manager
Made Rán Freysdóttir head of nursing at Patreksfjörður
Hildur Elísabet Pétursdóttir, manager of nursing
Hanna Þóra Hauksdóttir Human Resources Manager
Elísabet Samúelsdóttir CFO
Other managers
Other managers at the organization usually hold the title head of department, although some bear other titles for historical reasons.
In some cases, assistant department heads and project managers report to department heads.
See the list of managers in staff list.

Updated 24 January 2023 (GÓ)
Was the page helpful?
The website should answer any questions you may have. If she doesn't, we'd appreciate suggestions.