At the Vestfjörður Health Foundation's establishment in Patreksfjörður, the heart of the activity is in the southern area. All general health services are provided there for the residents of Vesturbyggð and Tálknafjörður.
Nursing manager at Patreksfjörður is Gerður Rán Freysdóttir, gerdur@hvest.is.
Nursing and Inpatient Department
The Nursing and Inpatient Department has eleven nursing rooms and two hospital rooms. The head of the department is Lilja Sigurðardóttir.
health care
The health care center in Patreksfjörður provides a wide range of health care services. In addition to the services of a doctor and nurses, a midwife and other specialists from an establishment in Ísafjörður come to the healthcare facility.
Home nursing is provided from the health care and school nursing to the schools in the area.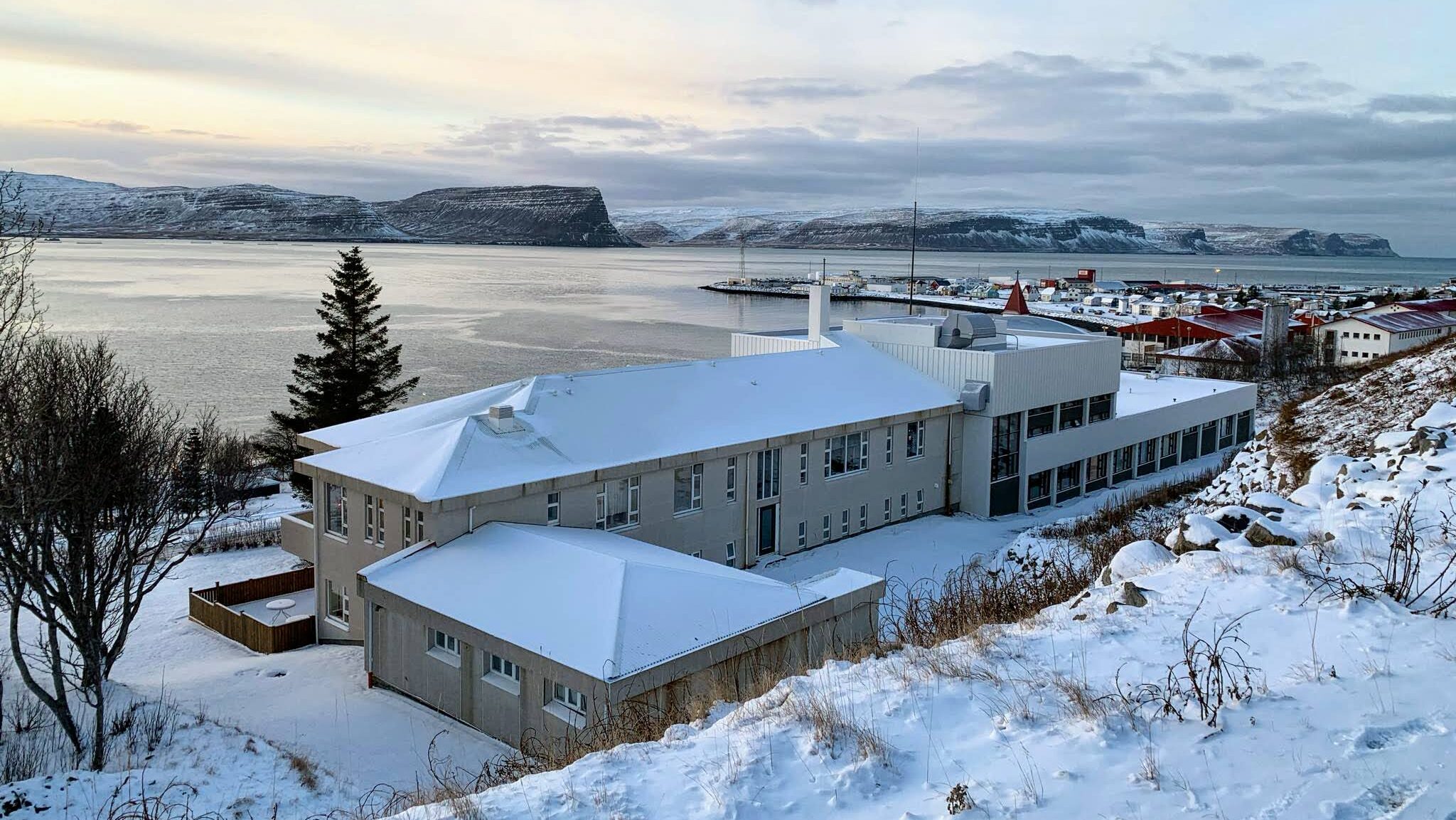 The hospital in Patreksfjörður. In the part of the building on the left, which was built in the years 1944–6, there is a nursing ward, hospital room, kitchen and various support rooms. In the newer section built in 1976–82 and to the right, the nursing home residents' dining room is on the top floor. On the main floor there is health care and in the basement rehabilitation, laundry room, chapel and more.
In the back view you can see the church tower and the elementary school, and behind that Vatneyri in the back view. The photo is taken from the top of an avalanche defense that runs along the slope.
Rehabilitation
Physical therapist Lárus Jón Björnsson works part-time at the health institute. In addition, he provides independent outpatient services. It is best to make an appointment via email larussjukrathjalfari@gmail.com . You can also call 450 2018 or 839 2018. You can also see information on Facebook page of Physiotherapy in Patró.
Medical transportation
Ambulances for the area are carried out by ambulance workers on back shifts based in the premises of the Red Cross in Vatneyri.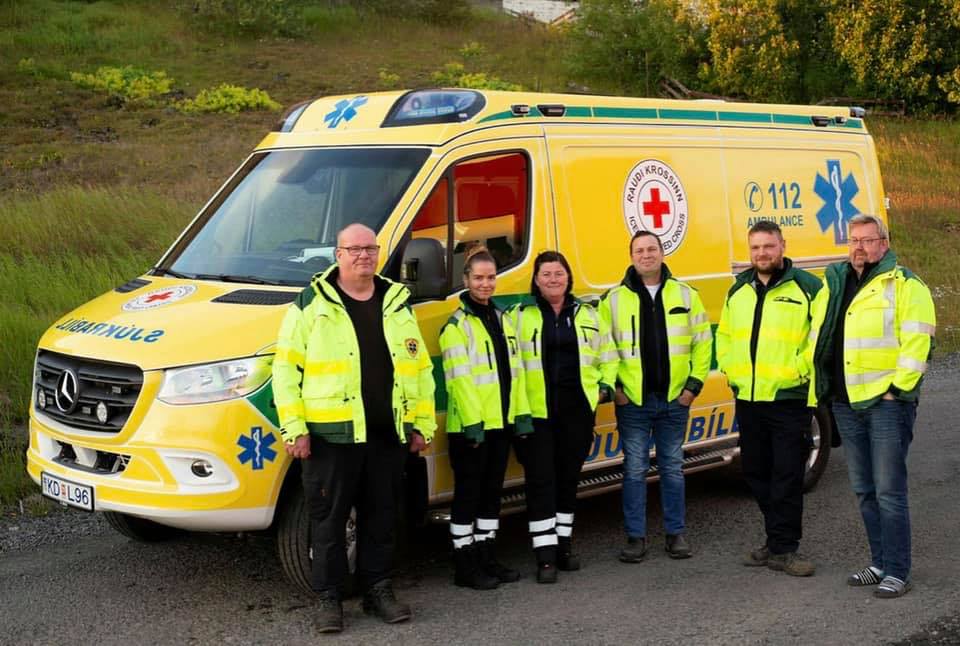 Mutual improvements
According to plan of the Ministry of Health on the development of nursing spaces from the fall of 2019, a complete renovation of the hospital is planned. Western settlement In the context of the construction, intends to build facilities for social work for senior citizens, as well as some other changes will be made to the hospital in connection with the construction. The aim is to hold an idea competition in 2022.
Updated March 7, 2022 (UN)
Was the page helpful?
The website should answer any questions you may have. If she doesn't, we'd appreciate suggestions.