On the day of the Icelandic language on November 16 last year, a wonderful group of children from Eyrarskjól kindergarten came to the hospital.
The children sang a few songs to the good cheers of those present.
There is no need to say much about how uplifting such visits are for those who enjoy them.
In the picture you can see the children sitting poised and tuned in to a song in the dining room on the second floor of the hospital.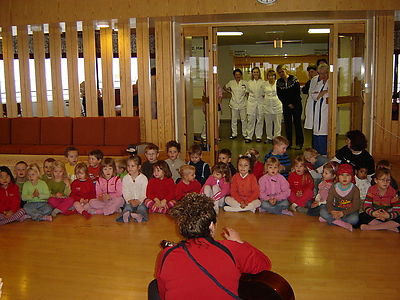 Chief: THOUGH