Following the agreement between Ísafjarðarbær and SKG veitingar ehf. the sale of food from FSI's kitchen to Hlífar will stop on October 1st
On February 28 last, Ísafjarðarbær terminated the contract between Hlífar's Service Department and Ísafjarðarbær's Health Institute for the sale of ready-made meals and ingredients for dinner and breakfast from May 25, 2000. A short-term contract was made that has now expired and new parties will take over the service from tomorrow.
At this juncture, the residents and staff of Hlífar should be thanked for their good business throughout the years and wished them well.
It should be noted that last year 20,310 food rations were handed out at Hlíf, which was an increase of 220 year-on-year.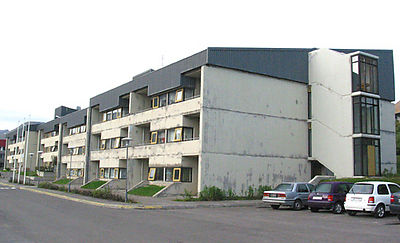 Chief: THOUGH