Ísafjörður's Þórey Rebekkustukan presented the hospital with very handsome gifts on Monday.
This concerns equipment, furniture and furnishings in the institution's relatives' room. Among the gifts was an elegant corner sofa, TV, refrigerator and other things that adorn the room and increase its usefulness.
This gift comes in very handy, as it is important for relatives to have a warm hangout within the walls of the institution. They also delivered a balloon scanner to the emergency department, which comes in handy.
Rannveig Björnsdóttir, head of department, who welcomed these great gifts and expressed thanks from all the employees.
In the photo, you can see the representatives of the donors together with the director and head of the department.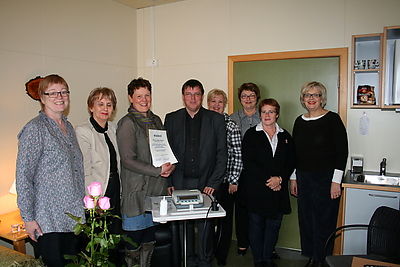 Head.: UN