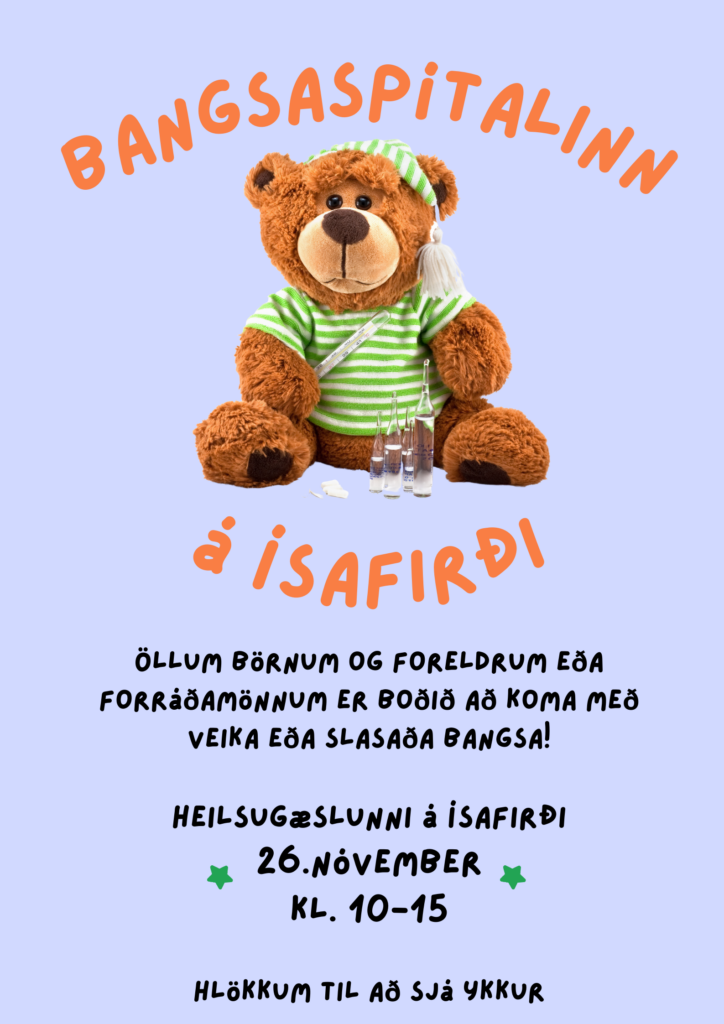 The Vestfjörður Health Foundation, in consultation with the Lýðheilsufélag of medical students, proudly announces that bangspítal will be opened for the first time in Ísafjörður on Saturday, November 26 next year! All children together with their parents or guardians are invited to bring sick or injured teddy bears to the health center.
The purpose of the teddy bear hospital is two-fold: on the one hand, to prevent children's fear of doctors and medical staff, and on the other hand, to give medical students the opportunity to practice communicating with children.
The visit takes place in such a way that each child brings their own teddy bear. It is a good idea to talk to the child in advance about how the teddy bear is sick (whether he has a sore throat, stomach bug or a broken leg, for example). When the child arrives at the health care center, the child can check in the teddy bear, and after that, the teddy bear doctor comes and refers the child to the doctor's office, where the doctor examines the teddy bear and gives him the care he needs.
No problem is too big or too small for the Teddy Bear Doctors and we encourage everyone to take the day off and visit.
We would like to end by thanking our supporters, because without them this would not be possible.