On March 16, Sameyki published the results of a survey takes care of Organization of the year.
The survey covered around 31,000 employees in the public service, both at the state, the City of Reykjavík, the municipalities and non-profit organizations. It is prepared in collaboration with the Ministry of Finance and the Economy and the Human Resources Department of the City of Reykjavík and provides important information about the position of employees in the public labor market. In it, the participants are asked about nine aspects of the working environment, i.e. credibility of management, morale, pay, working conditions, flexibility in work, independence in work, image of the organization, satisfaction and pride and equality. The aim of choosing exemplary organizations is to encourage the managers of the organizations to consider human resources issues and increase the discussion about the conditions and well-being of employees in the workplace. A total of valid answers were received from over 13,300 employees and the response rate was 43 percent. The Equality Office is the organization of the year this year.
The overall rating of the Vestfjörður Health Institute, which increased greatly from 2018–19 and stood in place for 2020, is now rising even further.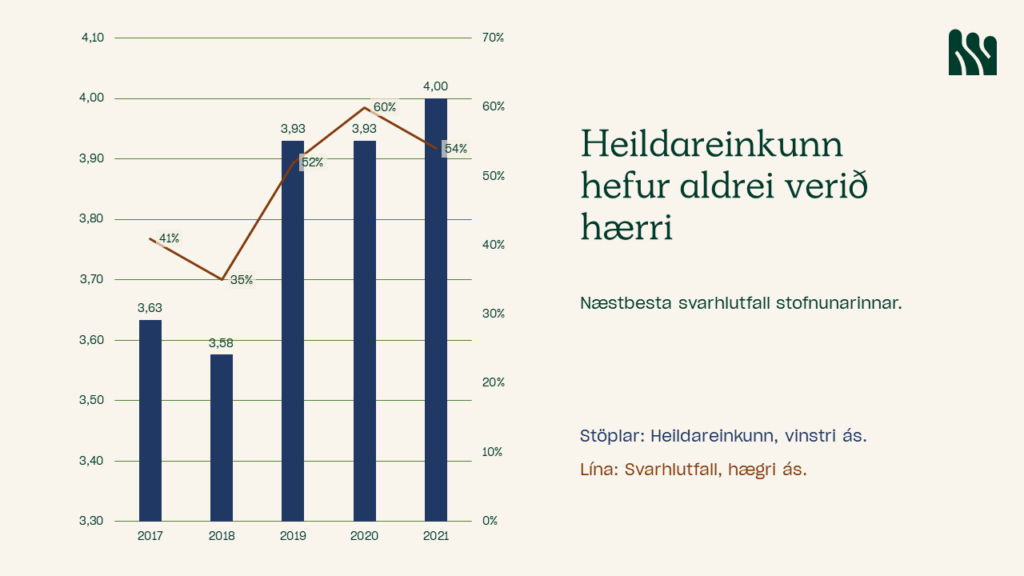 All joints rise, except for one that stands still. The biggest increase is in the joints the image of an organization, equality, satisfaction and pride and management.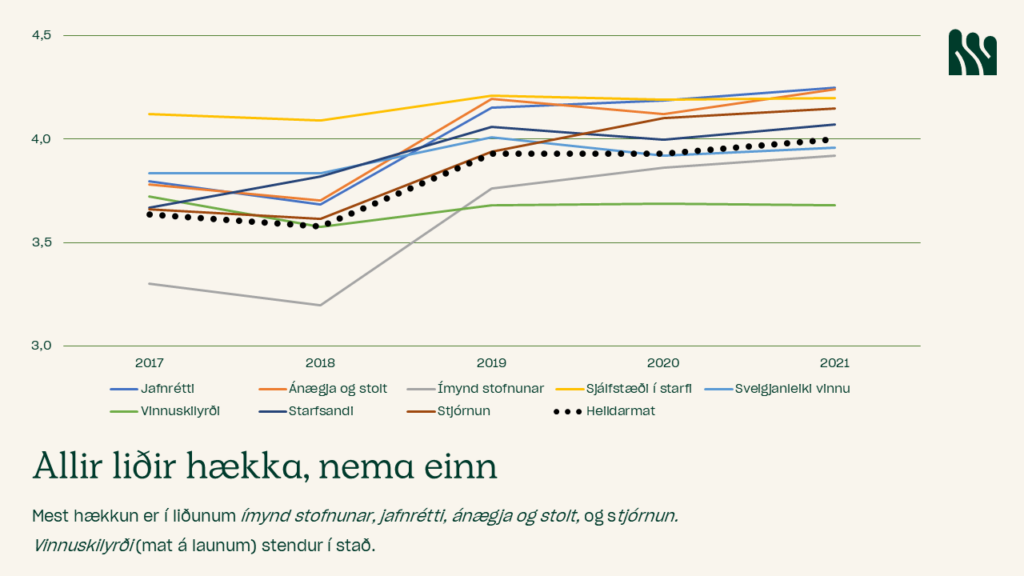 Vestfjörður Health Center is now the highest among its sister institutions (if the definition is used of regulation 1111/2020).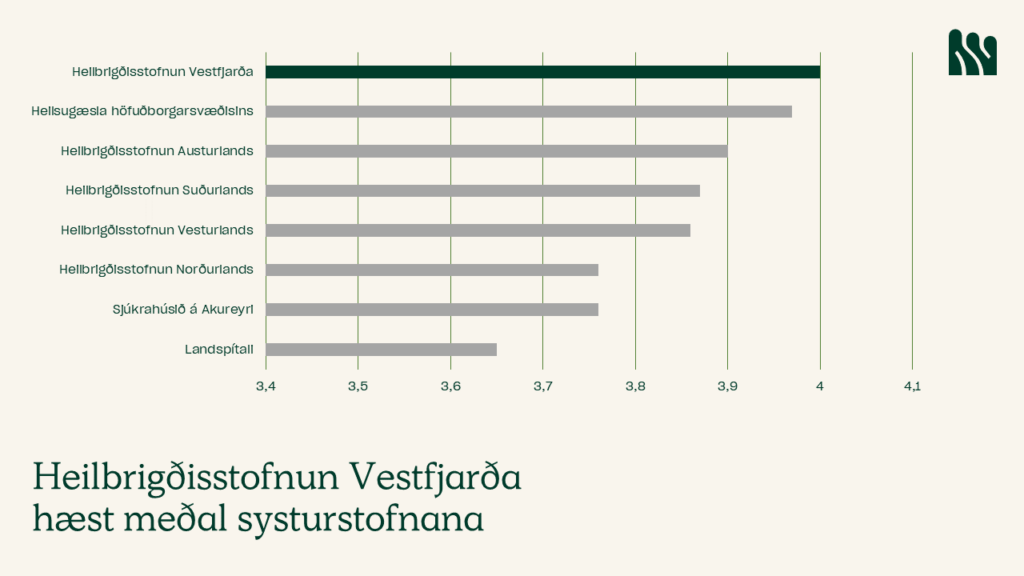 The last few years have been strained in the health care system, not only because of the corona virus epidemic, but also due to various other changes. It is extremely gratifying to see that, despite this, our job satisfaction is increasing and is now the highest among our peers. There is still work to be done, but the work becomes even more fun when the wind is at your back.

Anyone who is thinking about studying or working in the health sector should not think twice but jump at the opportunities. Working in the health service is fun and rewarding.

Gylfi Ólafsson CEO
Annual meeting of the organization will be held on Friday, March 25 at Hotel Ísafjörður. Everyone is welcome, at the venue or streaming.